Victoria is a newly owned and loved 2016 Land Rover Discovery who had a rough past life working daily in industrial estates, and it showed. Years have led to an extremely contaminated exterior which required multiple, thorough rounds of iron decontamination to produce perfectly clean and smooth paintwork.
Machine polishing added extra gloss and a quality paint sealant will help keep it glowing.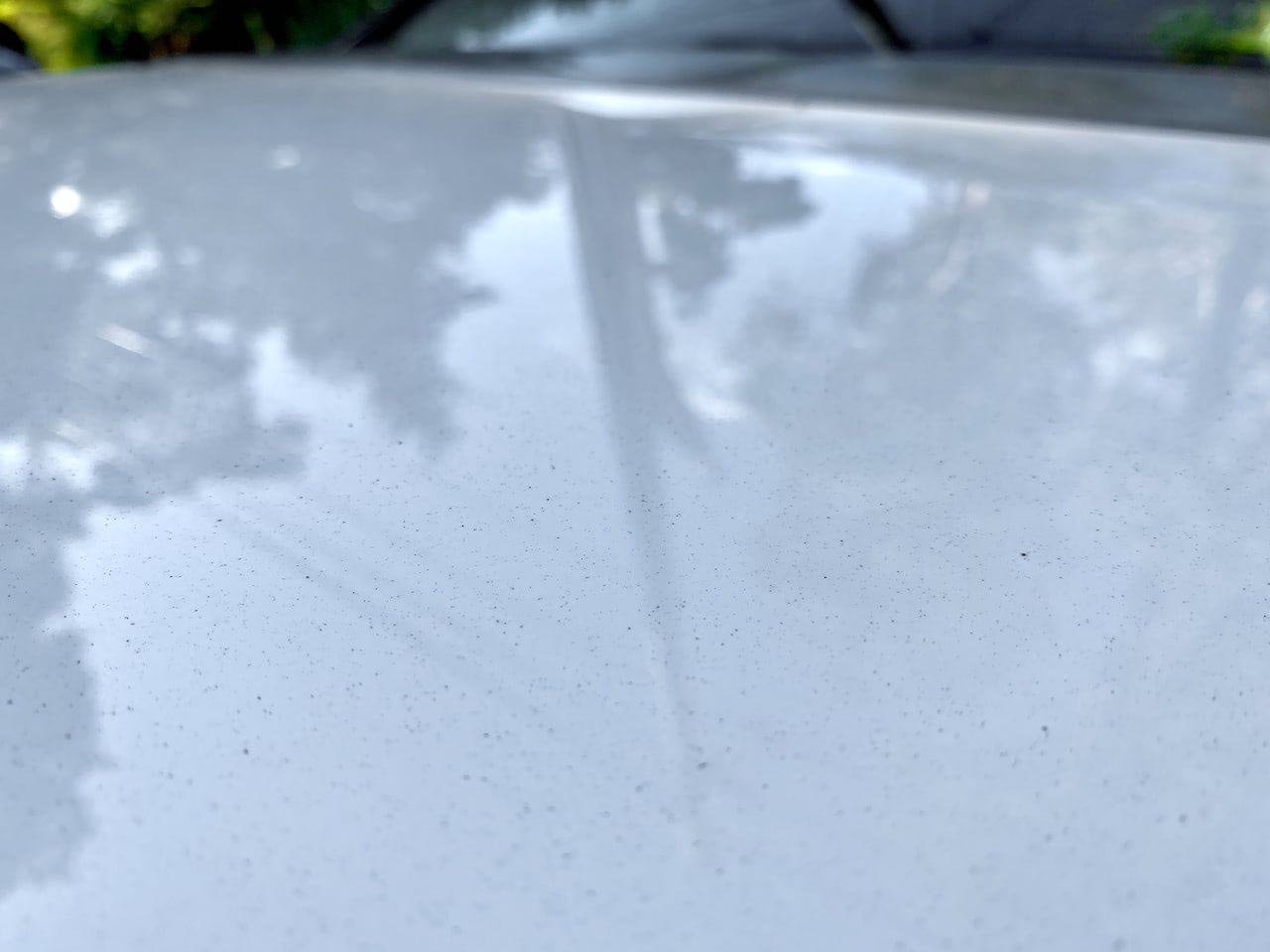 Prep
Pre-soak
Pressure wash agitation
Decontaminate and scrub tyres & wheels
General clean
Iron removal
Adhesive & tar removal
Scrub underguards
Clean door jambs & seals
Iron decontamination - 2 rounds
TGA soak
Embedded contaminant removal - clay
Contact wash
Dry
Learn about Prep →
Correct
Correct bonnet
Compound with Flex XCE 8 125 with LC microfiber cutting pad & Sonax EX 0406
Polish with Flex XCE 8 125 with LC orange polishing pad & 3D ACA 520
Correct piano black plastics
Compound with Shine Mate EX603, Shine Mate Blue pad, Sonax 0604
Polish with Shine Mate EX603, Shine Mate Red pad, 3D ACA 520
Polish rest of vehicle with Flex XCE 8 125, LC blue heavy polishing pad and Sonax Perfect Finish
Polish all glass with Carpro Ceriglass & rayon pad
Learn about Correction →
Protect
Paint prep with Shine Supply Throw Back
Paintwork protection - NV Jet SiO2 spray sealant
Tyres - NV Onyx satin tyre gel
Engine bay plastics & underguards - Carpro Pearl 1:1
Learn about Protection →
Pre-Soak
Removing dirt and grime safely before contact washing is an important part of maintaining a scratch-free exterior. Every exterior restoration at The Lab includes a pre-rinse and pre-soak prior to making any contact with the paintwork.
Learn more about The Lab's custom washing technique →
Embedded Iron Decontamination
Industrial fallout, rail dust, iron contamination. All are names for iron particles which embed themselves into the paintwork requiring specific processes to remove them safely.
Learn more about iron and fallout removal →